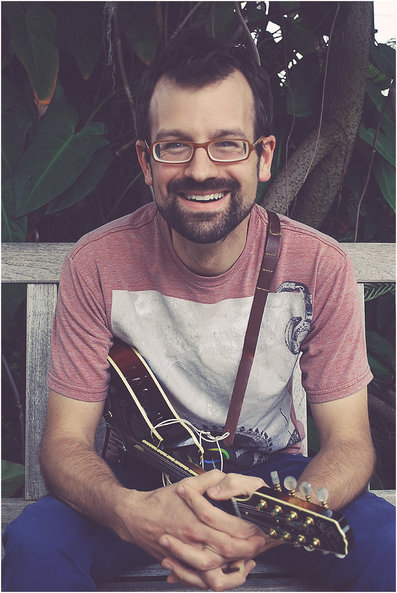 Andy Hatfield is a creative musician and teacher from Peoria, IL. He has taught music full-time in the Peoria area since 2003, and is well-regarded both as a teacher and player. Locally, Andy teaches all styles of music, including Rock, Blues, Country, Acoustic, Bluegrass, Jazz, etc. He plays and teaches both acoustic and electric guitar, mandolin, banjo, and bass. Whether you are a beginner starting out who just wants to have fun, or a growing musician wanting to get the most out of your playing, Andy Hatfield is a great choice for a personal guitar instructor.
Nationally, Andy is known for winning three National Championships: The 2011 and the 2017 National Flatpicking Championship, and the 2013 National Mandolin Championship. He is one of only four people (and the second from Peoria) to win both those contests in the 45+ year history of the Walnut Valley Festival in Winfield, Kansas, where the national contests are held each fall. Andy competed in many guitar contests around the country from 2010 – 2015, and placed in the top 3 in every contest he entered.
Andy will be teaching guitar and mandolin summer of 2022 at Steve Kaufman Acoustic Kamps in Maryville, TN.
Andy is a 2001 graduate of Bradley University, with a Bachelor's of Science in Music.